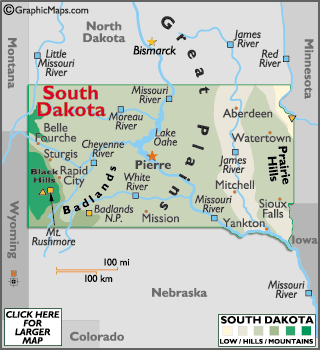 Little did I know that I would spend 10 years traveling I-80 and I-29 to see the little granddaughter, Elaine. Before she was born even, her mom and step-dad moved to Sioux Falls, SD and so my family - (Todd - Elaine's dad, my husband and our daughter Casey) began one of many trips to visit!
Had a lot of fun times there - staying in motels, swimming, visiting the Apple Orchard, first pony ride, train ride, zoo, movies, restaurants, shopping, parks, Petco, Chuck E. Cheese, are just some of our fondest memories.
The first two years of her life - we went once a month. Then as Todd married and became employed out of state, the visits were fewer but continued to be many and much fun! Barnes and Noble is a kid-friendly place to visit. I appreciated the reading corner with lots of books to choose from - and a place to sit and read and also a special "hands-on" corner for activities. I quickly learned that Halloween doesn't have to happen on October 31st. Easter can be taught about and celebrated any time in spring, and Christmas is when the family can all be there. 10 birthdays celebrated!

I will add that the COLDEST I have ever been in my life was in Sioux Falls, SD. We were there when the wind chill was 30 below. It's cold in Kansas yes - -- it's something colder than cold in South Dakota!
Other special memories include grandpa grimacing at yet another trip to Chuck E. Cheese. A pizza place with semi-good pizza, lots of noise, and even more kids - not to mention a singing mouse?? One memorable night when a toddler played with the motel phone and dialed 911. I guess it's a law - the police have to respond - and they showed up at our door at the Super 8. Riding the escalator at Scheel's Sporting Goods - great cheap fun. (especially taking a shopping cart along for the ride). Scheel's has a special rule against that I guess? Pumpkin decorating in the motel room - and then crying because she was afraid of the faces on them! Then there was letting a four-year old tell us how to get to Petco and back to her house and to her school. In the recent years - a more grown-up version wants to hit Claire's and Justice for everything pink! And my favorite spot and hers - Bath and Body Works. I think I had some influence on her growing up?
Many laughs and a few tears - when we had to drive away. Times I will always cherish. Blessings in family. Thankful that we could travel. Thankful that we had our health and flexible jobs and enough money from time to time to make it work :).
But that is not the end of the story . . . it takes an unexpected twist . . .
The granddaughter is leaving South Dakota and moving to Kansas!! She will be 2 hours away from us. As I write this post it has barely sunk in to my mind. Things in our life just got a little less complicated and a lot more exciting to think of seeing her even more! Traveling to Texas with her to see the rest of her Henningsen family just got easier by about a 7-8 hour drive both ways!
Again - God is showering us with goodness. My prayer has been for all of my grand kids to be happy and healthy - I didn't pray for happy, healthy and HERE!! 3 out of 5 in Kansas - would love to have the other two here also!
Family isn't about whose blood you have. It's about who you care about.